Marc Prensky
Author. Founder and Executive Director, The Global Future Education Foundation

United States of America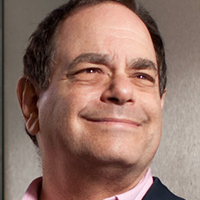 Marc Prensky is an internationally acclaimed speaker and education consultant. Known as a 'practical visionary' and coiner of the terms 'digital native' and 'digital immigrant,' Marc has authored seven books and spoken in over 40 countries. He has published over 100 articles and essays in publications including Educational Leadership, Educause, Edutopia, and Educational Technology. His writings have been translated into 11 languages. 
 
Marc's 2010 book, Teaching Digital Natives, is a best-seller among educators around the world. His more recent books include From Digital Natives to Digital Wisdom (2012), The World Needs a New Curriculum (2015), and Education to Better Their World: Unleashing the Power of 21st Century Kids (Teachers College Press, 2016).
 
Marc is the Founder and current Executive Director of the Global Future Education Foundation and Institute. His focus is on moving education away from pure academics and intellectual development to a new and more appropriate combination of effective thinking, effective action, effective relationships and especially effective accomplishment toward improving the students' (and our) real world. 
 
Marc has taught at all levels, and has been featured in The New York Times, The Wall Street Journal and The Economist, appeared on CNN, MSNBC, PBS and the BBC. He holds an MBA from Harvard University, a Master of Arts in Teaching from Yale.  He lives in Palo Alto, California with his wife and son.