Mariem Fekih
Student

Tunisia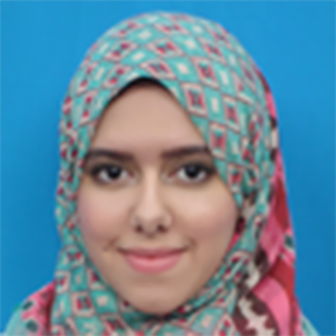 Mariem Fekih is a Tunisian whose parents moved to Qatar when she was only two. She graduated from the Tunisian High School in Doha, and her dream had always been to go to one of the Qatar's universities. Despite her French-speaking educational background, Mariem worked hard to improve her command of English and succeeded in gaining admittance to Carnegie Mellon University in Qatar (CMUQ).
She is now a graduate with a Bachelor of Science degree in Information Systems and a minor in Middle East and Global Politics. Her activities in the past four years have helped her to thrive both personally and in an international context. She studied in Spain and she was selected to travel to the US as part of IMPAQT, a program through which students from CMU-Q campus initiate meaningful ties with students from the Pittsburgh campus. Besides this, she has been involved in different leadership and community service programs and organizations.    
As a Senior, she concluded her undergraduate experience by spending a semester in India, participating in the Social Change Semester, where students conduct research and focus on educating and empowering underprivileged communities in collaboration with different local partners. In the same year, she co-founded Scotty For Service, a student-led organization for international service, and she managed to bring six students from the Qatar Campus to India to teach computer skills.
Mariem is currently a research assistant at CMUQ, studying the Arab Spring revolutions. She is keen to acquire her Master's degree in Public Policy and Management.