Matthew Swift
CEO & Co-Founder, Concordia

United States of America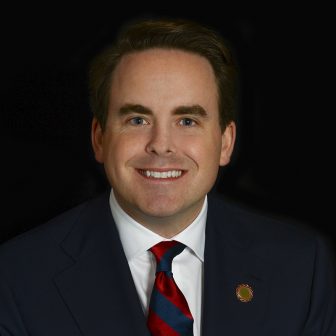 Matthew Swift is the Co-Founder, Chairman & CEO of Concordia. Since its inception in 2011, Matthew and his business partner, Nicholas Logothetis, have grown Concordia into a reputable and impactful nonpartisan organization dedicated to actively creating, elevating, and sustaining cross-sector partnerships for positive social impact. 
Matthew's passion for entrepreneurship, global affairs, and collaboration has led to Concordia being recognized as the preeminent global hub for cross-sector partnerships. Under Matthew's leadership, Concordia has hosted numerous global summits and practitioner-level convenings. Concordia has now held nine Annual Summits in New York City, with the most recent, in September 2019, the largest and most inclusive nonpartisan forum on the sidelines of the UN General Assembly. Concordia has also held regional summits in Miami, Bogotá, London, Madrid and Athens. Matthew has brought together an impressive group of international leaders to serve on Concordia's Leadership Council, which is comprised of Heads of State from around the world and top CEOs from multinational corporations.
Prior to establishing Concordia, Matthew spent six years in the media industry, holding positions within News Corporation and its subsidiaries: Fox News Channel, British Sky Broadcasting, and the New York Post. He has also spent considerable time on Capitol Hill, working for Senator John Warner of Virginia and the Business Roundtable.
Outside of Concordia, Matthew is active in politics, focusing on issue advocacy and the establishment of a mentoring platform for young professionals interested in political involvement. His motivations, both personally and professionally, are in response to issues such as economic opportunity, counter extremism, and entrepreneurship. Matthew is currently an Advisory Council Member of the Millennium Leadership Program at the Atlantic Council and sits on the The McCain Institute for International Leadership Next Generation Leaders' Advisory Council, as well as the U.S. Department of State's Advisory Committee on Public-Private Partnerships (SAP3). Additionally, he is an Air Mobility Command Civic Leader with the United States Air Force and sits on the board of the Seleni Institute. He is also a Contributor to La República. 
Matthew holds a bachelor's degree from Georgetown University.