Mr. Michael Trucano
Senior ICT and Education Policy Specialist of The World Bank (Washington, D.C.)

United States of America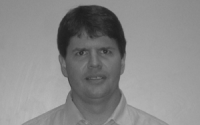 Mike Trucano is the World Bank's Senior ICT and Education Policy Specialist, serving as the World Bank's focal point on the topic within the education sector, and leads the World Bank's related analytical work. In addition, Mike provides advice and support to World Bank country-level education projects seeking to utilize ICTs in various ways in multiple countries around the world. Current areas of activity include ICT/education policy development, the use of mobile phones in education, ICT and education indicators, "new economy skills for Africa", development of national ICT/education agencies, child Internet safety, and low-cost "ICT devices". 
As part of his duties, he co-chairs the World Bank's internal cross-sectoral thematic group on ICT and education, which helps to maintain the organization's internal knowledge base on related topics and sponsors numerous speakers and knowledge-sharing events each year. He is a frequent public speaker on the use of ICTs in education around the world, and on ICT use for development purposes more broadly. 
He often serves as a "master of ceremonies" or moderator at conferences and industry events, including the annual global symposium on ICT and education in Seoul, and has helped organize a number of FAILFaires, exploring how people and organizations can more openly talk about, and learn from, "failed" projects and initiatives, in the hope that sharing lessons from "failure" might make "success" more likely in the future.  Mike is the principal contributor to the World Bank's widely read and influential EduTech blog (http://blogs.worldbank.org/edutech).