Dr. Mike Feinberg
Co-Founder & Executive Vice Chair, KIPP (Knowledge Is Power Program) Foundation

United States of America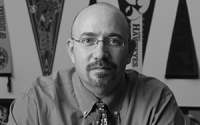 Dr. Mike Feinberg is Co-Founder of the KIPP (Knowledge Is Power Program) Foundation and Executive Vice Chair of KIPP Houston Public Schools.
KIPP is a network of 209 high-performing public charter schools around the nation serving nearly 90,000 children, with 10,000+ alumni in college. KIPP Houston, where the network began, is the largest region with 28 public schools educating nearly 15,000 children in PreK through 12th grade. To date, 85% of the KIPPsters who have left the KIPP Houston middle schools have gone on to college, of which 46% went on to graduate – compared with a national college graduation rate for low income children of 9%.
Mike received a Bachelor of Arts from the University of Pennsylvania in 1991 and a Master's of Education from National-Louis University in 2005. He received an honorary doctorate of Humane Letters from Yale University in 2010 and from Duke University in 2015.
In 1994, Mike co-founded KIPP as a 5th grade program with Dave Levin and established KIPP Academy Houston a year later. In 2000, he co-founded the KIPP Foundation to help take KIPP to scale.