Misfer Hamad Al-Shahwani
Deputy General Manager for projects development, Qatar Fund for Development (QFFD)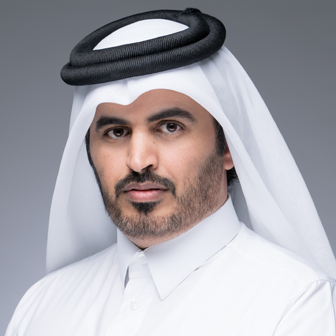 Mr. Al-Shahwani holds an Executive MBA from the HEC Paris since 2013 and bachelor degree in Petroleum Engineer since 2000 for King Fahd University of Petroleum & Minerals.
Mr. Al-Shahwani is responsible for the performance of the Development Projects functions and reports on business operations, financial performance, and risk and compliance and ensures the sound implementation of corporate governance. Also he leads and overseeing the development of programmable and non-programmable humanitarian aid strategies and plans, in line with the wider QFFD strategy, and oversees its implementation including the preparation for potential disasters, implementation of humanitarian aid interventions and post-disaster recovery management, and identify required funds.
Since 2015; Mr. Al-Shahwani manage humanitarian aid and development projects with total annual spent 0.7 to 1.0 Billion US$. Oversee the development of regional and more than 90 projects in 50 countries and plans that address their relevant sector development needs and considers key stakeholders to be managed (including host country governments and multilateral agencies), performance measures and targets, potential risks, required budgets and timelines for implementation. Also manage humanitarian aid projects in eight countries (Syria, Iraq, Yemen, Libya, Bangladesh, Palestine, Nepal, and Senegal) and working with UN Organizations and international humanitarian agencies. He working closely with OCHA Donor Group and Pooled Fund Working Group (PFWG) with OCHA Humanitarian Pooled Fund in 2018.
Prior to that, Mr. Al-Shahwani came with more than fifteen years of experience in oil sector, where he worked with national and international organizations, handle many position such as investment Manager where he was lead team for due diligence works and technical evaluations, operations activities, also Business Support Manager where he was responsible to assure a strong link to develop and implement new strategic objectives and business improvement programs between legal, commercial, procurement & contracts, finance, and operations projects.