H.E. Dr. Mohamed El-Aziz Ben Achour
Director General of Arab League Educational, Cultural and Scientific Organization (ALECSO)

Tunisia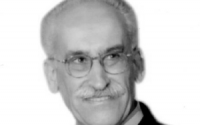 Prof. Dr. Mohamed-El Aziz Ben Achour was born on 5 January 1951 in La Marsa, the Northern suburb of Tunis, and is a historian specialised in Islamic civilization in Tunisia and the Arab World. He has a Doctorate in Islamic Civilization (Paris – Sorbonne, 1977) and a Doctorat d'Etat in Arts and Humanities (Paris – Sorbonne, 1986).
Prof. Dr. Mohamed-El Aziz Ben Achour is currently Director General of the Arab League Educational, Cultural and Scientific Organization (ALECSO). He was elected in December 2008 and took up duties in February 2009. He has held senior political posts, including a ministerial appointment (Minister of Culture and Heritage Preservation from 2004-2008). Prior assignments included his nomination as Tunis town council member (1995-2000) and Vice Mayor of Tunis and City Manager of the Medina (2000-2005). He has actively taken part in various national, Arab and international meetings through the presentation of a number of lectures and papers. He has also participated in a number of radio and TV programmes dealing with topics related to Islam and Tunisian cultural heritage.
He has written several books and is an associate member of different international research teams. He has won several awards and decorations, among which the following can be cited: Commander of the Order of 7 November (Tunisia); Grand-Officer of the Order of the Republic of Tunisia; Knight of the National Order of Merit of the French Republic ; Commander of the Order of Arts and Letters (France); Officer of the Order of Academic Palms (France); and the Aga Khan Award for Architecture, Lahore (1980), in recognition of the measures he has taken as keeper of the Sidi Bou Said site.