Mohamed El Idrissi
Founder and CEO, Teach for Morocco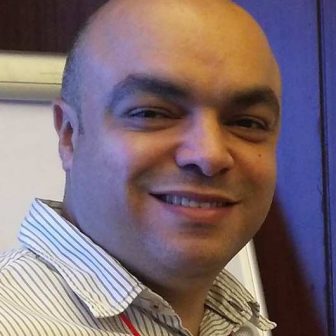 Mohamed El Idrissi is the Founder and CEO of Teach for Morocco. His extensive experience in socio-economic development, business development, and marketing has led to the success of both local community development and the international retail channels of prominent global companies. 
Mohamed received a Bachelor of Business Administration in Finance from the International Institute for Higher Education in Morocco (IIHEM) in 2003, and a Master of Business Administration (MBA) in Global Business Leadership in 2006 from Johnson and Wales University in the US. 
In 2006, he joined SANGITA Corp in Boston, USA, as a Business Analyst. Starting in May 2007, he worked with the Department of Commerce, Marjane Group, Morocco, where he was a Head of Department. He joined the American Moroccan Institute (AMI) in 2008 to develop business projects between Morocco and the United States. He joined in 2011 Majid Al Futtaim Retail as the Head of Market. He decided to run for the 2011 local elections in his hometown of Nador. Not only did he win the elections but he was also unanimously elected to serve as the president of the Afsou Municipality Council to implement the rural development framework. In addition, Mohamed founded several non-profit organizations to promote socio-economic projects in the region.