Mridula Reddy
Senior Associate of Operations, Slam Out Loud

India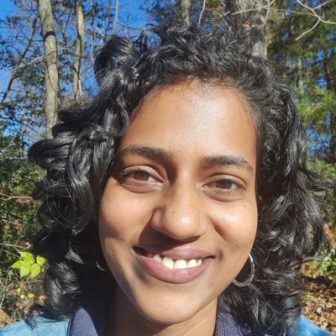 Mridula is the Senior Associate of Operations at Slam Out Loud (SOL) and a part of the founding team. SOL is a non-profit organization based in India that uses the arts (visual, poetry, storytelling, and theatre) to build Social-and-Emotional Learning skills in children from underserved communities.
She designs and leads program implementation and operations and builds partnerships and culture at SOL.
Her experience as a teacher in a low-income government school through the Teach for India fellowship has helped her understand the on-ground reality of children from marginalized communities, enabling her to build operationally feasible programs. She has also worked in international Data Analytics and automation for two years, which allows her to use the skill of data-informed decision making in the program design work she does.
In a world with a myriad of issues that are often intertwined, she believes that empowering children with an excellent and holistic education that cares for their intellectual and emotional wellbeing is the way forward. She is working towards creating programs that are sensitive to the constraints faced by stakeholders in the public education systems, informed by rigorous data on student needs and performance, and is building operational efficiency through structures and processes. 
Her personal goal is to build depth in impact and design measurable, scalable and sustainable programs that benefit children. 
She holds a degree in Economics and Cultural studies from FLAME University and enjoys live music, travel, dance, and building cultural affiliations by meeting new people.