Nafisa Baboo
Director, Inclusive Education for Light for the World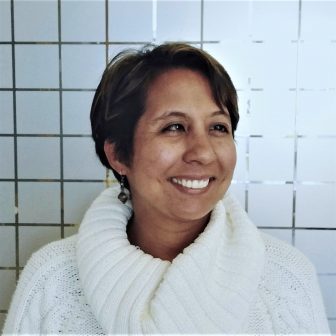 NAFISA BABOO Director of Inclusive Education for Light for the World, an international disability and development organization whose vision is an inclusive society where no one is left behind. 
Nafisa is from Cape Town, South Africa and has a good understanding of the realities of developing countries. She has worked in the most complex communities and countries, including Taiwan, Kenya, Tanzania, Burkina Faso, Macedonia, South Sudan, Senegal, Mozambique, Rwanda, Namibia, and Ethiopia. 
She began her career as a speech-language therapist and audiologist, with a master's degree in Inclusive Education (IE) primarily focused on the inclusion of blind students in regular schools. Over the past 12 years, she has used her life experience as a person with a disability, along with her professional qualifications, to research and advise on IE policies and practices, advocate for the rights of children with disabilities, and train teachers, education officials and communities on aspects of IE. 
Nafisa serves on the board of the Global Campaign for Education and the Technical Advisory Committee of the Inclusive Education Initiative. She is the former chair of the Inclusive Education task group of the International Disability and Development Consortium. 
She has authored several prominent publications on IE including:
–Leave no Child Behind: Invest in the Early Years
–Pivoting to Inclusion: Leveraging Lessons from the COVID-19 Crisis for Learners with Disabilities
–#CostingEquity: The Case for Inclusive Education Financing
–Towards a Disability Inclusive Education, a paper prepared for the Oslo Summit on Education for Development  
-Documenting the Realities of Children with Disabilities in Africa, a study by the African Child Policy Forum
Nafisa is an avid user and promoter of technology in education of persons with disabilities and views inclusive education for children with disabilities as crucial to enhancing quality education for all and fostering a more inclusive society with no child left behind.