Neeshad Shafi
Co-Founder & Executive Director, Arab Youth Climate Movement Qatar LLC (G)


India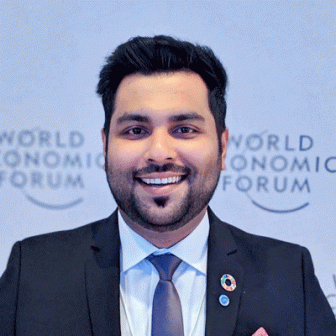 Neeshad is a young environmentalist, speaker, and policy-oriented social change advocate, best known for his work on environmental and climate change Education, advocacy and policy in the Gulf and Arab region in  the Middle East. His core area of expertise includes analyzing global environmental politics, sustainability and  climate policies. An active civil society member and has been a prominent presence at international climate  summits especially UN Climate Summit (COP's) since 2015 on various capacities, including role of education and  civil society for climate action. He holds a master's degree in Energy & Environmental Engineering and based in  Doha, Qatar. In March 2019, he was named in the Apolitical's List of the 100 Most Influential People in Climate  Policy 2019.  
Neeshad is a TEDx Speaker and Agenda Contributor for the World Economic Forum. His articles and  interviews have appeared in Al Jazeera, BBC, France24, Washington Post, Guardian, Wired Italia, Anadolu Agency, The Gulf Times, Qatar Tribune, Qatar Today, Peninsula Qatar and others.  
Neeshad is currently the Co-founder & Executive Director at the Arab Youth Climate Movement Qatar, a  registered youth lead non-profit Environmental Association in the State of Qatar. He is a Board Member at Climate  Action Network (CAN) Arab World and CoalitionWILD. He is on the steering committee of UNESCO Youth Climate  Action Network (YoU-CAN) and UNEP Youth Regional Facilitator for the Middle East.