Neil Barker
Director, Bastow Institute of Educational Leadership

Australia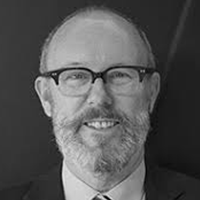 Neil has long and varied career in education in Victoria, Australia, spanning more than 34 years.
He has worked as an educator in juvenile justice settings, specialist and primary schools, and in the Zoo Education Service, and has undertaken education roles in Emergency Management, in the Not for Profit sector, and in education policy.
Neil was Principal at Wales Street Primary School between 1997 and 2007, and developed the school's reputation for developing students as independent learners.
He was appointed Director of the Bastow Institute of Educational Leadership in 2014, and has led significant growth of the Institute, including increasing participation by more than 239%, expanding program reach into rural areas, introducing online learning, and extending professional learning in system leadership.