Ng Cher Pong
CEO, National Library Board (NLB) of Singapore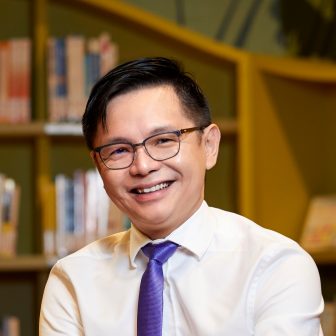 Mr Ng Cher Pong is currently the Chief Executive Officer of the National Library Board (NLB) of Singapore.
He oversees a network of 27 public libraries, the National Library and the National Archives of Singapore – the three key institutions under NLB. Cher Pong is actively driving the transformation of NLB, through the development and implementation of the Libraries and Archives Blueprint 2025.
Cher Pong has more than 25 years of experience in the public service. Since 2009, he has been working in the field of education and training, from pre- schools to university education, and more recently, with a focus on lifelong learning. He held the position of Deputy Secretary (Policy) in the Ministry of Education and subsequently served as the founding CEO of SkillsFuture Singapore, a statutory board responsible for building the skills eco-system in Singapore.
From December 2019, he assumed the role as CEO, NLB to continue with the efforts to strengthen the learning eco-system in Singapore.
Cher Pong graduated as an engineer from the University of Cambridge and holds a Master of Business Administration from INSEAD. He also attended the Advanced Management Programme at Harvard Business School.