Dr. Niklaus Eggenberger
Regional Advisor for Development Cooperation and Humanitarian Aid, Swiss Agency for Development and Cooperation

Switzerland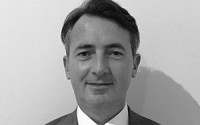 Niklaus Eggenberger is currently Regional Advisor for Development Cooperation and Humanitarian Aid of the Swiss Agency for Development and Cooperation (SDC) based at the Embassy of Switzerland in Abu Dhabi. Prior to this position, Niklaus was Executive Director of the Swiss Academy for Development. He holds a Ph.D. in International Affairs and Governance from the University of St.Gallen (HSG), Switzerland and has completed advanced studies in development and cooperation at the Federal Institute of Technology in Zurich (ETH), Switzerland.
For many years, Niklaus worked as a researcher with special emphasis on international relations at the Institute of Political Science of the University of St.Gallen and he taught economics and economic policy at the Advanced Management School of St.Gallen.
Furthermore, he worked for a consultancy company in various mandates of the Swiss Agency for Development and Cooperation (SDC) and the State Secretariat for Economic Affairs (SECO), mainly in the field of private sector development, informal sector support, general budget support and global public goods. In 2003, he joined the Swiss Academy for Development (SAD) as Program Director. He was in charge of applied social research on youth, motivational causes of youth violence and mental health issues, conducted needs assessments, organizational appraisals and feasibility studies in many different contexts and advised several organizations on how to introduce effective Monitoring & Evaluation systems and integrate them into their overall Project Cycle Management. Moreover, he implemented several pilot projects, mainly in the field of employment generation, non-formal and life skills education and psychosocial support to survivors of violent conflict, gender-based violence and natural disasters. A pilot project using sport & play to promote access of marginalized children to quality basic education in Nepal in cooperation with Reach Out To Asia (ROTA) was awarded with the UNICEF Sport for Education Award. In 2007, Niklaus was elected as Executive Director of SAD.
Niklaus is a member of the ILO's Taqeem Evaluation Council, the Swiss Evaluation Society (SEVAL) and the Swiss Society Middle East and Islamic Civilizations (SGMOIK).