Patrick Brothers
Co-Founder & Co-CEO, HolonIQ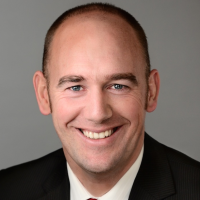 Patrick Brothers is the Co-Founder & Co-CEO of HolonIQ, a global market intelligence platform for education. Patrick is a longstanding member of the World Economic Forum and B20 Education and Employment Task Force and is passionate about transforming the way the world learns.
Prior to co-founding HolonIQ, Patrick held a variety of senior appointments working in mission focused public-private sectors including Education, Infrastructure and Defence across Asia, Europe and North America. Patrick was previously the Chief Executive Officer of Navitas Ventures, Chief Development Officer at both Navitas and CIMIC responsible for major international public-private partnerships, a Director at Deloitte in corporate strategy and advisory working across the tech, media and telco sectors and served as an Officer in the Australian Army.
Patrick holds an MBA from the Australian Graduate School of Management, a Bachelors Degree in Computer Science and Mathematics from the University of New South Wales and is a graduate of the Royal Military College Duntroon.