Mr. Paulo Speller
Secretary General, Lights to Learn

Brazil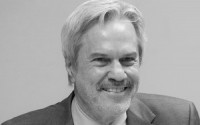 Paulo Speller is a Brazilian academic with fields of expertise including Political Science, Government, and Education curriculum and public policy.
He was elected General Secretary of the Organization of Ibero-American States for Education, Science and Culture (OEI) for 2015-2018. He previously served as Secretary of Higher Education, Ministry of Education, Brazil (2013-2014).
Dr. Speller holds degrees in Psychology from Universidad Veracruzana and Universidad National Autonoma de México (Masters); he completed his Doctorate in Government, at University of Essex (UK) in 1988.
Since 1980 Dr Speller has taught at the Institute of Education, the Federal University of Mato Grosso, Brazil. He served as Rector from 2000 to 2008.
In 2010, after serving as President of the Implementation Committee for two years, Dr Speller became the first Rector of the University of International Integration of the Afro Brazilian Lusophony (UNILAB).
He worked as an advisor to UNESCO for the celebration of the World Conference on Higher Education in 2009.Member, as representative of civil society, of the Economic and Social Development Board – Brazil, (2008 – 2014). Member of the Brazilian National Education Council (2008 – 2012) and President of the Higher Education Board of this Council (2010 – 2012).