Pedro Noguera
Dean of the USC Rossier School of Education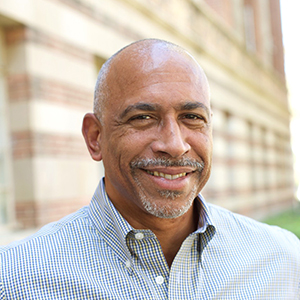 Pedro Noguera became Dean of the USC Rossier School of Education in July 2020. A sociologist, his research focuses on the ways schools are influenced by social and economic conditions, as well as by demographic trends in local, regional, and global contexts. His most recent books are The Crisis of Connection: Roots, Consequences and Solutions from 2018 and Race, Equity and Education: Sixty Years From Brown from 2015. In a new book set to be published in February, A Search for Common Ground: Conversations About the Toughest Questions in K–12 Education, Pedro and conservative commentator Rick Hess engage in an extended and healthy debate about some of the toughest issues in American education.
Prior to joining USC, Pedro was Distinguished Professor of Education in the Graduate School of Education and Information Studies at UCLA, and a professor at New York University, Harvard University, and the University of California, Berkeley, where he was also elected to the School Board and taught in the Oakland public schools. He serves on the boards of national and local organizations including the Economic Policy Institute, the National Equity Project, and Type Media Center (previously The Nation Institute).
Pedro earned his BA and MA from Brown University and his PhD from Berkeley. He appears as a regular commentator on educational issues on national media outlets including MSNBC, and his editorials have appeared in The New York Times, The Washington Post, The Wall Street Journal, and the Los Angeles Times.