Phanith Yon
Satellite School Manager, Cambodian Children's Fund (CCF)

Cambodia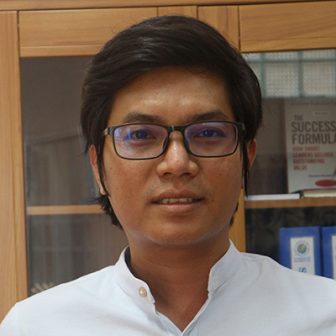 Phanith is a school manager who manages three school sites at primary school level, and is mainly responsible for managing the curriculum and teaching programs, monitoring and evaluating teachers as well as supporting teacher professional development. Also, He is a master candidate in the field of Educational Administration at University of Cambodia.
Phanith has a high commitment to develop teaching and learning programs which provide a big impact on students' academic achievement and promote student characteristics and leadership skills, which they need to become leaders of positive change in their communities.
With his passion and experience, Phanith has developed the character education pathway to shape students' attitude and morality. He also has initiated the sharing model concepts, "I know, I grow, I start to show", to promote a culture of collaborative work among the school management team and teachers. In addition, he has also introduced his school management team to embrace the concept of "your school, your care". As a result, there is an improvement in the school environment.
Apart from this, he has experience of curriculum development. He has worked collaboratively with the ICT team to develop and edit his own ICT books for primary kids.