Pierrick Chabi
Founder & CEO, Wakatoon

France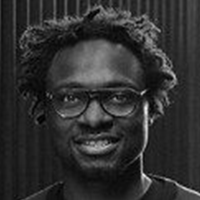 In 2014, Pierrick noticed that his nephew was spending lots of time in front of screens, usually not being creative. That's when he decided to create Wakatoon – coloring books that transform into cartoons:
1. Color in
2. Take a photo of your colored drawing
3. Voilà ! Your colored drawing automagically transforms into a personalized cartoon
This halfway-between-paper-and-digital new narrative where children spend 90% of the time away from screens allows non-tech parents and teachers to engage children in any topic or language learning.
Raised in Africa, Pierrick studied computer vision engineering in France and worked 10 years in augmented reality industry.