Preeti Verma
Head of Operations at Prerna Girls School, Study Hall Education Foundation
India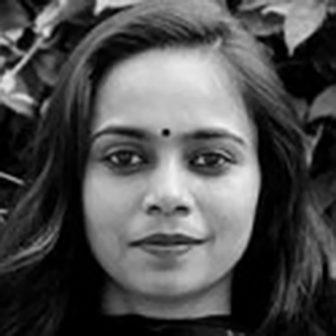 Preeti Verma heads operations at Prerna Girls School, a unit of Study Hall Educational Foundation, Lucknow, India. A Prerna alumna, she is fully cognizant of challenges faced by girls in getting a quality education; becoming equal citizens; becoming self-determining.
Preeti's journey includes fighting against cultural oppression, bigotry and discrimination. Her unique background enables her understanding of the context of historically marginalized girls' lives and works to enable them to follow her footsteps.
She is a co-founder of Veerangana, a community-based activist group focused on preventing child marriage and domestic violence, and fighting for girls' right to education. Her activism also includes critical literacy programs for women.
At Prerna, her duties include classroom teaching, critical thinking dialogues and student counseling. She works closely with girls and their families to build aspirations and the capacity to match. She is a critical member of the team that makes Prerna a world-class education institution.