Priyanka Varma
Senior Education Policy Associate, The Abdul Latif Jameel Poverty Action Lab (J-PAL)

United States of America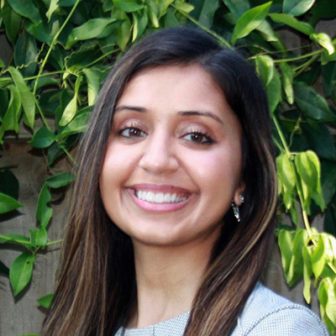 Priyanka Varma is a global education professional with seven years of experience in education research, policy, and practice. Priyanka is driven by her belief that education is a universal human right, and that all children, regardless of their backgrounds, deserve fair and equal access to quality learning. She is deeply committed to closing educational inequities between advantaged and disadvantaged children and youth at the systemic level.
Priyanka is currently working as a Senior Education Policy Associate at The Abdul Latif Jameel Poverty Action Lab (J-PAL) based at the Massachusetts Institute of Technology. At J-PAL, Priyanka synthesizes evidence from across global education research and shares lessons with policymakers, practitioners, and donors to help them integrate rigorous evidence into their education programs and policies. As manager of J-PAL's Post-Primary Education Initiative, Priyanka leads J-PAL's efforts to generate rigorous, policy-relevant research across secondary, tertiary, and vocational education in low- and middle-income countries.
Beyond J-PAL, Priyanka has experience working with the Brookings Institution's Center for Universal Education, the U.S. Youth Working Group to the United Nations, the United Nations Major Group for Children & Youth, and the White House Initiative on Asian Americans & Pacific Islanders. She has education fieldwork experience in India, Tanzania, and the Philippines and holds an M.Phil in Education, Globalization, and International Development from the University of Cambridge and a B.A. in International Relations & Political Science from the University of Pennsylvania.