Pukhraj Ranjan
Head of Community & Media, HundrED
India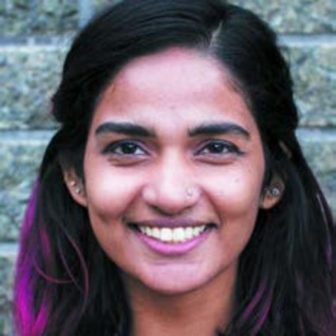 Pukhraj Ranjan is an Indian education & innovation advocate based out of Helsinki, Finland. She is the Head of Community & Media at HundrED, a not-for-profit working to seek and share inspiring innovations in global education.
With 9 years of experience in the education and development sector, Pukhraj essentially believes in holistic education, lifelong learning and community/collective power at the core of all social, economic, personal and spiritual change.
Pukhraj has gained experience in the education space through the roles of youth volunteer, teacher, teacher trainer, facilitator, curriculum specialist, community builder, program manager and more. She has pursued her Bachelors in Business Administration from Symbiosis University (India) and Masters in Educational Leadership from University of Jyväskylä (Finland).
In her current role, she aims to break human barriers and surpass geographical boundaries to ensure all children, despite their demographics, have access to innovative and impactful pedagogies that help them flourish in life.