Raj Kumar Ghandarba
Education Program Manager of Voluntary Service Overseas (VSO) Nepal

Nepal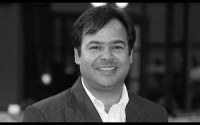 Raj works at a policy level with key focus on leading the initiatives with VSO's government ministry partners, other government agencies, NGO partners, donors, UN agencies and relevant networks within Nepal. He has led education initiatives for three organizations (Executive Director of Jana Utthan Pratisthan from 2005 to 2008 – a national NGO with the UN Economic and Social Council Status; Head teacher of Abhishek Gyan Mandir Secondary School in Kathmandu from 2003 to 2005; and English Department Chief of Kathmandu Valley College from 2003 to 2008) before joining VSO in 2008. He has an extensive background in Nepal's schools and post-secondary institutions through his twenty years of experiences in work ranging from multi-level teaching to management. 
 
During his career, he has been deeply involved in developing policies, plans and strategies to match evolving context, better practice and national policies, specifically focusing on improving the socio-economic status and increasing the access of information and education to Dalits and other marginalized children and communities.  Throughout his career, he worked alongside different donors like European Union, World Bank, DFID, World Council of Churches, UN Agencies and other international partners, and others on outreach programs with the aim of improving the lives of marginalised groups in Nepal. 
 
Raj's continuous drive to empower marginalized communities was globally recognized through his being awarded the Anthony Thompson Award (2008) in the UK. He remains the only Nepali to have received the international recognition associated with the Anthony Thompson Award.  In addition, Raj was a finalist of the World Innovation Summit for Education (WISE) Award and his project, "Promoting quality and inclusive Education for out of reach children in Nepal", was shortlisted by the Qatar Foundation in 2012. The project has since been implemented under his leadership.  He is also a mentor of WISE Learners at present.
 
As a representative of VSO, Raj is the President of National Campaign for Education (NCE) Nepal (network of 286 member organizations) and has led national and international policy and advocacy initiatives for NCE Nepal. He supports to build the capacity of 286 members of NCE Nepal; has led national initiatives to review Education for All goal and get common consensus on the post 2015 agenda on education to influence Sustainable Development Goal; leads to develop Universal Periodic Review Reports and submitted them to UN; connects national advocacy to influence regional and global agenda and debates; and leads for the other initiatives of NCE Nepal.
 
Raj has also experiences of editing of magazines and bulletins published by social organizations and education institutions, and written research based articles. He was the Editor-in-Chief of the 'Dalit Solidarity' from 2007 to 2013, published by Jana Utthan Pratisthan (a quarterly bulletin in English). He has also conducted research and developed research papers and presented them in national as well as international forums. His article written on how the people of Nepal can benefit from the cross-cultural experience based on his learning in UK was published in the 'Focus' and 'Cambridge University Library Journal'.
 
Currently, he is leading a girls mentorship project of VSO Nepal where Big Sisters (aged 16 to 19 years) mentor Little Sisters (aged 10 – 15 years). 
 
Raj holds a Masters in Education from Tribhuvan University.