Roshaan Hajira
Alumni Relations Officer, University of Toronto

Canada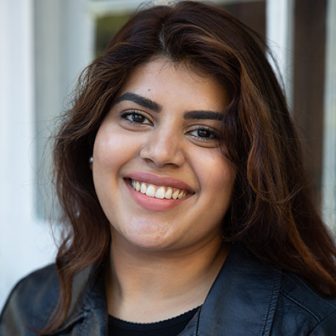 Having immigrated from Pakistan to Canada at a young age, Roshaan is no stranger to the transformative power of education. Her experience as an immigrant has allowed Roshaan to develop a deep appreciation of the intricacies of diverse people and cultures, all of which is necessary to develop sustainable and long-lasting impact in communities in any part of the world.
Currently, Roshaan is the Alumni Relations Officer at Pathways to Education Canada where she is dedicated to working with 8,000+ youth across the country to help them on their journey towards continued success. As an alumna of the Pathways Program, Roshaan is a dedicated advocate for spreading awareness for the organization's mission towards breaking the cycle of poverty through education.
The significant growth that comes from being an environment of collaboration, peer learning, and community empowerment is unparalleled. Roshaan is honoured and excited to join the 2021 Cohort of WISE Emerging Leaders and looks forward to practicing active global citizenship with fellow emerging leaders from across the globe.