Ruben Vardanyan
Co-Founder, Aurora Humanitarian Initiative

Armenia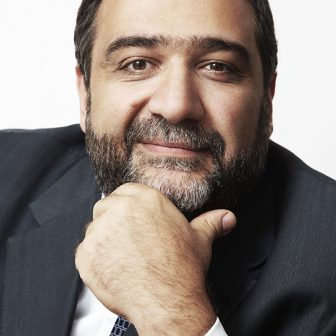 Ruben Vardanyan is an Armenian-Russian business leader, social entrepreneur and venture philanthropist. Together with his spouse, Veronika Zonabend, and partners in various countries, he invests money in large-scale, multifaceted projects in the sphere of global education, the achievement of Sustainable Development Goals, and solving humanitarian problems. A prominent financier, Ruben is known both for his commercial and deep-reaching philanthropic projects. Among such projects in the sphere of education are SKOLKOVO business school – the first private business school in Russia—and UWC Dilijan, the first UWC college in the post-soviet space which to date has educated almost 400 students from more than 105 countries.
Ruben and Veronika are convinced that a dramatic breakthrough in global education is the key to achieving sustainable development goals. They participate in international educational networks such as United World Colleges and Teach for All and support other educational projects along with their own initiatives. They also provide strategic consulting through their membership of advisory boards and trusteeships of business schools and educational institutions around the world.
Since 2016, Ruben has chaired the judging panel of the PwC "Business Book of the Year in Russia" Award and in 2019, he became a member of the jury of the Yidan Prize, which recognizes contributions to the development of education. He is the recipient of many Russian and international awards for his entrepreneurial and philanthropic activities, including 2018 AIB Presidential Award (USA) for his contribution to the development of education.