Samuel Grzybowski
Founder, Coexister

France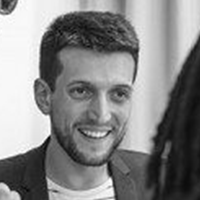 Samuel Grzybowski is a French social entrepreneur and activist dedicated to fostering social bonds.
He graduated with a degree in history from Sciences Po in 2013. He also received a Master's degree from the École Pratique des Hautes Études in Religions and Laïcité in associative and entrepreneurial life 2015.
In January 2009, he founded the youth movement Coexister which promotes coexistance and cohabitation between young people from all religious and spiritual beliefs. In October 2015 he founded a social enterprise, Convivencia which provides consulting and training services to assist private and public organizations in the management of diversity, religion and secularism. The profit derived from the business is donated to the social enterprise, Coexister.