Sandra van de Kraak
Breakthrough Foundation
Youth Worker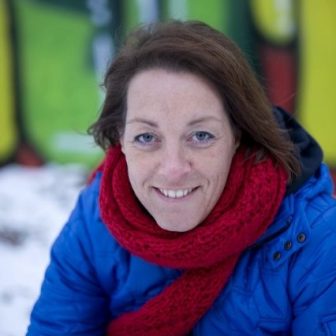 Sandra van de Kraak from Breakthrough Foundation, youth worker, trainer in the youth field and trusted partner for Cities of Learning developments in The Kingdom of The Netherlands and beyond. For many years, Sandra supports learners with special needs working in collaboration with a wide range of organisations and institutions in her country, Europe, and globally.
Sandra is leading the Dutch Cities of Learning partnerships in Tilburg City of Learning, Breda City of Learning and Rotterdam City of Learning. She is also our link to alliances in the Eastern Cape Region of Learning in South Africa and the newly launched Curacao Island of Learning.
Over the last years Sandra has developed a wealth of experience designing, piloting, and using digital Open Badges systems to validate learning and recognise skills in diverse learning settings.
She supports other stakeholders with her experience of building, maintaining and sometimes failing to create learning and recognition ecosystems. She is passionate about involving learners and partner organisation in co-designing learning, career, and civic pathways in cities and transnationally, focusing on digital literacies, 21st-century skills, entrepreneurial skills, and the global youth skills.
Some of the latest examples of her work are the Learning Playlists Pathway to Personal Leadership, Get fit for Future and Befriend the Machines learning pathways. The latter was featured at the Mozilla Festival and endorsed by the WARP VR tech company. She also successfully works with South Africa partners, bringing them to our network and supporting them locally. Here is an example of study visit activities which we carried out in Port Elizabeth last year in January.