Sara Buhmaid
Student of Weill Cornell Medical College in Qatar

Qatar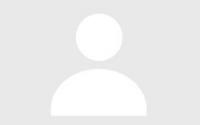 Sara is a graduate of Weill Cornell Medical College in Qatar, and did her residency in obstetrics and gynaecology at the University of Vermont, USA.
 
She has lived in Doha all her life and believes that Qatar is a very multicultural country and a pivotal meeting-point for people from all over the world. Growing up in an environment that previously gave little support to women pursuing higher education, she faced a lot of resistance to her ambition of becoming a doctor. Needless to say, it was all worth it and this experience laid the foundation of her interest in women's empowerment and women's health, inspiring her to pursue the obstetrics and gynaecology.
 
Sara took part in the student recruitment team at her university that targeted potential students and educated them about attending Weill Cornell Medical College in Qatar and what it is like to be a doctor. She took special interest in encouraging female students, showing them that they, too, could make it to medical school.
 
As a WISE Learner, Sara was a speaker at the 2011 WISE Summit and took part in the Learning Without Frontiers conference in London, United Kingdom, on January 25-26, 2012.