Sarah Al-Dorani
Chief Communication Officer, Qatar Financial Centre

Qatar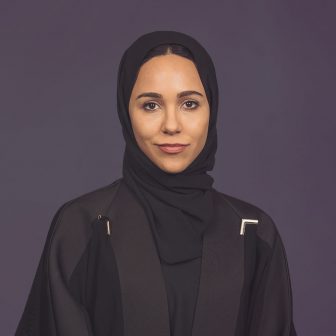 Sarah Al-Dorani is the Chief Communication Officer of QFC, leading global and local marketing  strategies in primary markets worldwide focused on brand positioning and FDI promotion.  
She played a critical role in identifying international alliances for QFC, securing a membership for  the entity at the World Alliance of International Financial Centers, which provides essential  industry solutions to drive the next wave of economic growth. In addition, Sarah spearheaded the  QFC's first media partnership with a global media outlet, Bloomberg Media, whereby she oversaw  the launch of Bloomberg's first television studio in Qatar with the aim to develop an emerging  media hub. 
Prior to joining QFC, Sarah worked in several prominent organisations, such as Qatar Petroleum  International and Qatar Foundation. She also served in secondment positions as Strategic  Communications Advisor in the Ministry of Finance and as Negotiator for the Ministry of  Environment working with the United Nations Climate Change Conference. She has also authored  several strategic policy reports during her time at RAND Corporation. 
Sarah is a board member of Injaz Qatar, an organisation dedicated to educating students about  workforce readiness, entrepreneurship, and financial literacy. She holds a B.Sc. in International  Political Economy from Georgetown University, Washington D.C., and an Executive Master's in  Strategic Business Management from HEC Qatar.