Mr. Seesai Sawai
Education and ECCD Project Manager of Student Bank Project

Thailand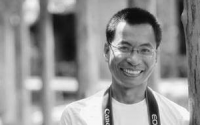 As a Project Manager in Education and Early Childhood Care and Development (ECCD) at Plan International Inc. (Thailand), Mr. Sawai Seesai works to continue the implementation and advancement of Plan's Education and ECCD programs, such as the Student Bank, Food Bank, Mother Volunteer, and Teacher Volunteer programs. He is responsible for delivering valuable and sustainable programs to schools and communities in Thailand.
Before joining Plan, Sawai was a grant manager at the Education for Development Foundation and a consultant for education program implementation in Laos, Cambodia, Vietnam and Myanmar. Before entering the non-government organization, Sawai spent several years in education, working as a secondary school principal and a lecturer in universities as well as volunteering in many other community activities and roles.
He holds a Master's degree in Language and Communication from the National Institute of Development Administration and a Bachelor's degree in English from Mahamakut Buddhist University in Thailand.