Selma Prodanovic
Founder & CEO, 1millionstartups.com

Austria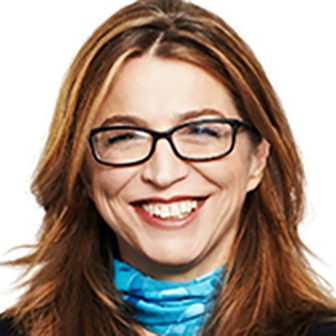 Selma Prodanovic is an internationally awarded entrepreneur, angel investor, and philanthropist. She is passionate about empowering people and creating the future. Selma is founder of 1MillionStartups, the pioneering startup-visibility platform dedicated to globally promoting and supporting entrepreneurs towards achieving the Sustainable Development Goals. She also initiated the Global Entrepreneurship Declaration. #togetherwe
Since 2005, when Selma founded the Brainswork Group, she launched a dozen of "made in brainswork"-brands, supported over 400 startups, and advised numerous global investors, corporations and organizations. She had a major impact on the creative industries, the startup, and the business angel eco-systems, especially in Austria and Europe. She is the founder of 100Influentials and holds advisory and board member positions in a number of companies and organizations.
Selma is also the co-founder and Vice-President of Austrian Angel Investors Association, Board Member of European Business Angel Network (EBAN), and member of Global Business Angel Network (GBAN). The Business Angelina has a portfolio of startup investments, is lead investor at Rising Tide Europe 1 – impacting the next generation of female business angels, was an investor in the Austrian startup TV show "2 minutes – 2 million", and served as a judge in over 100 investment panels.
Selma believes that making a positive difference is a fundamental human right. For her innovative approach to business and commitment to entrepreneurship and social change, she received numerous awards such as: the Austrian "WOMAN Award" in 2006; "100 World of Difference Award 2013" awarded by The International Alliance for Women in Washington, DC; "Veuve Clicquot Business Woman Award 2014"; and "Best Pioneering Investment Initiative 2015" awarded by the European Business Angel Network. Selma studied at the University of Sarajevo, at Saint Louis University in Madrid, and at the Vienna University of Economics and Business Administration.