Shaheena Janjuha-Jivraj
Associate Professor in Entrepreneurial Leadership and Gender Diversity, HEC Paris in Qatar

India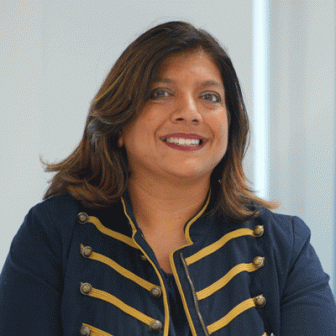 Dr Shaheena Janjuha-Jivraj is an Associate Professor in Entrepreneurial Leadership and Gender Diversity at HEC Paris in Qatar.
Shaheena uses design thinking working with senior leaders to create innovative cultures by building on diverse talent in teams. She works with global companies; NGOs and governments to transforms attitudes and behaviours of leaders and their teams. Shaheena has authored policy reports on gender for the Commonwealth Secretariat and UK Council, the European Union and G20.
Dr Janjuha-Jivraj previously held academic roles in the UK, establishing Entrepreneurship Centres at Brunel Business School and Henley Business School. She holds a PhD in Family Business Management from Brunel Business School and attended courses from Harvard Business School and is IDEO certified in Design thinking. She has authored books on Success in Asian Family Firms and Championing Women Leaders.
Shaheena is a regular contributor for Forbes, her latest book 'Futureproof Your Career' is published by Bloomsbury Press.