Shalini Dwivedi
Global Instruction Lead, Generation
India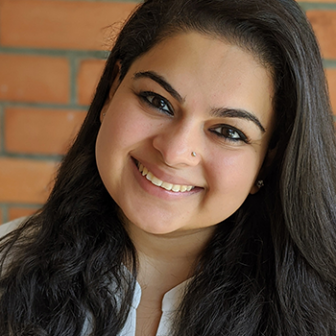 Shalini Dwivedi is a global educator who believes in lifelong education and its multiplier effect. Her hope is to see universal access to quality education that facilitates personal, professional and socio-economic development in individuals and communities. At her core, Shalini is inspired by the energy and potential of individuals and collective action.
In her past experiences, Shalini has worked as a teacher and teacher educator in public schools and low income private schools in India. She has experience in leading strategy for curriculum development, instructional delivery management, trainer professional development and training quality assurance in the K-12 and vocational space in both local and global contexts. Along the way, she gained an M.S.Ed in International Educational Development from University of Pennsylvania.
Shalini is currently a Global Instruction Lead at Generation, responsible for developing and overseeing global instruction vision, strategy, and high impact initiatives to support thirteen Generation countries move closer towards closing the skill gap for people who are unemployed or underemployed, for inclusion into formal workspace. She's excited to see the increasing momentum of Generation countries, which has more than doubled in global footprint since 2016, as they grow in scale and impact each year.