Sophie Bailey
Founder, The Edtech Podcast

United Kingdom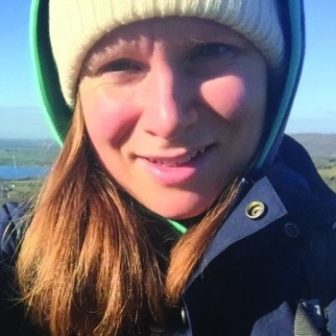 Sophie Bailey is the founder of the iTunes new and noteworthy, The Edtech Podcast.
The mission statement of The Edtech Podcast is to improve the dialogue between 'ed' and 'tech' through storytelling, for better innovation and impact. The main audience are global education leaders, with a secondary audience of start ups, bluechips, investors, Government and media.
The Edtech Podcast is downloaded 1500+ each week from 145+ countries in total, with UK, US & Australia the top 3 downloading countries.
Sponsors of the podcast have included Microsoft, Lego, and The Japan Prize. You can subscribe to The Edtech Podcast for free on iTunes, Google Podcasts and Spotify and join the community on Twitter, Facebook, Instragram or WeChat: SB529579
Sophie has spoken and moderated for the Department for International Trade, The Nordic Edtech Conference, Katapult Festival, ASU GSV Summit, SXSWedu and Bett. She is a guest lecturer on the subject of podcasting, and a mentor to the UCL Knowledge Lab initiative EDUCATE and the Katapult accelerator in Norway. She is also the organiser for a UK edtech start up meet up group of 1000+ education innovators, The Edtech Podcast Festival and The Edtech Podcast LIVE stage. 
Sophie is passionate about lifelong and everyday learning. If she's not interviewing a University Lecturer, School Leader, Ex-Angry Bird, NGO, or Investor about education innovation, she's chasing her three year old around the park or binge-reading Homo Deus.