Prof. Stephen Heppell
Felipe Segovia Chair of Learning Innovation at Universidad Camilo José Cela, Madrid. Chair in New Media Environments, CEMP, Bournemouth University

United Kingdom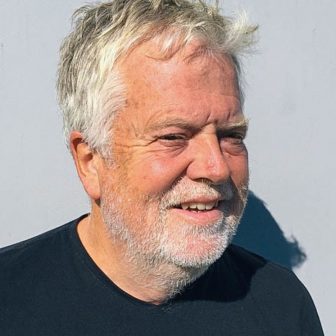 Stephen's "eyes on the horizon, feet on the ground" approach, coupled with a vast portfolio of effective large scale projects over three decades, have established him internationally as a widely and fondly recognized leader in the fields of learning, new media and technology.
A school teacher for more than a decade, and a professor since 1989, Stephen has worked, and is working, with learner led projects, with governments around the world, with international agencies, Fortune 500 companies, with schools and communities, with his PhD students and with many influential trusts and organizations.
Stephen is, and has been, a regular face on TV all around the world – in the Uk this ranges from Newsnight to the BBC Breakfast sofa and Sky News, to Channel 4's Things to Come – and on radio too: from BBC Radio 4's You and Yours to the Steve Wright Show – or even right back to Phil Miles on Australia's Island Sound radio in 1992! In Australia radio regular appearances range from national ABC to statewide Mix Radio in WA.
Stephen's ICT career (he is credited with being the person who put the C into ICT), began with the UK government's Microelectronics Education Programme (MEP) in the early 80s, after he had been teaching in secondary schools for some years – which he enjoyed enormously.
Stephen's learning design work extends beyond the virtual. Pioneering designs in the UK "Classrooms of Tomorrow" project (see Ingenium), much work in the UK Building Schools for the Future initiative, pivotal research for CABE and RIBA on schools design and more have led to Stephen being in considerable demand to transform physical learning spaces.
Much of Stephen's work is on-the-ground, practical project based. Around the world a string of innovative schools are proud to trace their remarkable progress back to his direct involvement. Complementing the work designing on-line communities, Stephen is at the heart of a global revolution in physical learning space design, with a string of major new projects worldwide.
For more information about him visit his website.