Steven Van Zandt
Founder, Rock and Roll Forever Foundation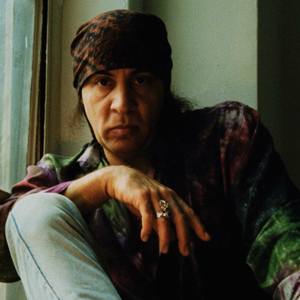 Steven Van Zandt is a Musician, Performer, Songwriter, Arranger, Music Producer, Music Supervisor, TV Producer, Actor, Director, Broadway Producer, TV and Film Composer, Live Event Producer, International DJ, Activist, Historian, Teacher, member of the New Jersey Hall of Fame, Rock and Roll Hall of Fame, and is recognized internationally as one of the world's foremost authorities on both Contemporary and Traditional Rock and Roll.  After helping create the "Jersey Shore" sound with the Asbury Jukes he became a founding member of Bruce Springsteen's E Street Band, and went on to become a successful solo artist in his own right recording and performing solo with his band Little Steven and the Disciples of Soul.
In 1985, Van Zandt formed Artists United Against Apartheid and wrote "Sun City," a song featuring over 50 major recording artists protesting the Apartheid system and considered by many political experts to be one of the fatal blows to Apartheid, leading to Nelson Mandela being freed only a few years later. He has twice been honored by the United Nations for his political activism, including the "Sun City" project and film, and his involvement in "International Peace Day" along with Peter Gabriel. He also established the Solidarity Foundation to promote the sovereignty of indigenous peoples and to foster economic development in harmony with the earth.
In 2018 Little Steven and the Disciples of Tour went back on the road with their "Soulfire Teacher Solidarity Tour." The landmark live tour benefited Van Zandt's Rock and Roll Forever Foundation's TeachRock program and reached the incredible goal of registering over 20,000 teachers (and counting) to use the TeachRock Music History Curriculum.  Established by Dr. Van Zandt (he gave the commencement speech to the Class of 2017 and received an honorary Doctorate of Fine Arts from Rutgers University), the Rock and Roll Forever Foundation and TeachRock creates education materials that use the history of popular music to create engaging, multicultural lesson plans for history, social studies, language arts, music, and science classrooms, all of which are available to educators globally at absolutely no cost. The TeachRock curriculum has been adopted by hundreds of schools around the world, as well as many US school districts, and is regularly featured as a case-study for how to offer effective teacher professional development programs that have immediate effects in the classroom.