Lydia Wilbard
Executive Director, Camfed Tanzania

Tanzania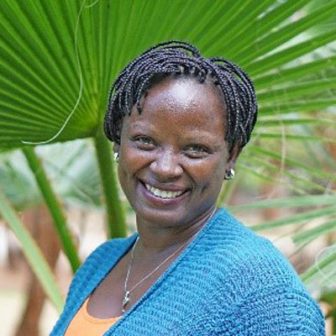 Lydia Wilbard is a Public Health specialist, Nurse and Gender advocate including in community and women empowerment, entrepreneurship, education, and health. She holds a degree from Muhimbili University. Awarded a competitive scholarship by the government of the United States and Johns Hopkins University, Lydia earned a Master's in Public Health at Johns Hopkins University and returned to Tanzania to re-join CAMFED.
Lydia has over 15 years of experience in the development sector. She is a co- founding member of the CAMFED MEMBERS ASSOCIATION (CAMA) Tanzania in 2005- a network of over 29,000 educated young women determined to see the next generation of children access their right to education and empowered to drive change to their communities. 
Lydia has gone through different leadership ranks in CAMFED, as a Co-Director since March 2012, currently National Director since February 2017. Her work involves forging partnership with communities and government through Ministry of Education, Regional Administration and Local Government and Ministry of Health, Community Development, gender elderly and Children. 
She seats in the Tanzania Education Network (TENMET) Board as a vice chairperson and a chair of the strategic and operations committee, represents TENMET in the Education Sector Development Committee (ESDC)