Talimka Yordanova
CEO, Global Citizen Forum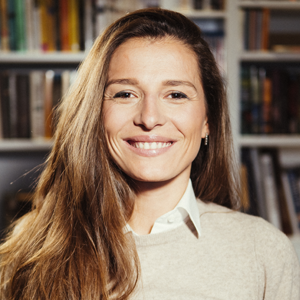 Talimka Yordanova is the CEO of the Global Citizen Forum. She joined the organization shortly after its inception and has been instrumental in the process of its establishment as a reputable and impactful initiative with firm focus and dedication to a shared quest for global citizenship. As a firm believer in the power of dialogue as a catalyst for action, Talimka has designed and implemented numerous initiatives in the space of irregular migration, refugee crises, women empowerment, girls education and climate change. Working alongside the late Kofi Annan, Jose Manuel Barroso, Irina Bokova, various heads of states and government officials, Tyler Brulee, Robert De Niro, Robin Sharma, Akon, Wyclef Jean, EVE and many more, she has contributed to the evolution of the concept of global citizenship as a cultural hub for cross-sector partnership built on the shared sense of responsibility for the future generations. 
Prior to her appointment as a CEO, she worked as Head of Development and Government Relations with Arton Capital where she advised a number of governments on the structuring and implementation of alternative foreign direct investment mechanism. 
Talimka holds a Masters Degree in Political Economy from the London School of Economics.