Taoufik Mirkhan
Head of Arab Music Department at the Academy

Syria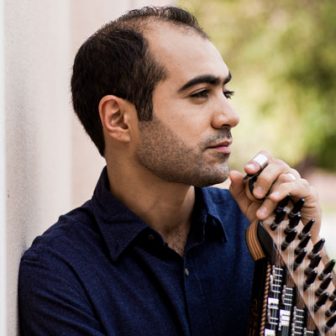 Taoufik Mirkhan was born and raised in Damascus, Syria. 
He has a BA in Music and a BA in Pharmacy from University of Damascus.
Taoufik has given performances across the world with various ensembles, orchestras and prestigious artists in France, Belgium, Switzerland, Germany, Spain, Italy, Netherlands, Sweden, Brazil, Venezuela, Taiwan, Turkey, Iran and the Arab world; Lebanon, Egypt, Jordan, Kuwait, UAE, Qatar, Tunisia, Algeria and Morocco. 
He moved to Qatar in 2011 to continue his career at Qatar Music Academy, Qatar Foundation. The first music academy in the country, which was established to develop promising young talent from the region to be the next generation of world-class musicians. The Academy provides a high comprehensive music education program that incorporates both Arab and Western classical music. Taoufik is currently the Head of Arab Music Department at the Academy.