Tehreem Asghar
MA Student, Columbia University

Pakistan, South Africa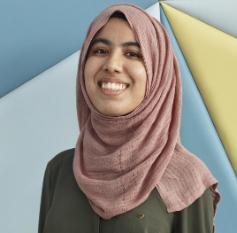 Tehreem's diverse experiences as a "third-culture kid" from Pakistan, South Africa, and Saudi Arabia have allowed her to deeply reflect on the challenges and successes in education. Pursuing an undergraduate career at Georgetown University School of Foreign Service in Qatar further enriched her understanding by providing her with courses, projects, clubs and research pertaining to the politics of education.
Through clubs, such as the Hoya English Language Program, Amal, and Akhuwat-e-Awam, Tehreem learned the power of education; regardless of age, country of origin, social class, or mental and physical capability, people around the world strive towards bettering their position and role in society through various educational channels. However, many do not have the means to continue their education. Her research on the reasons for the disparity between educated and working Qatari women prompted the same results, but this time in the context of the job market.
During university-led travels to Sri Lanka and Northern Ireland , Tehreem witnessed ways in which governments, policymakers, social entrepreneurs and teachers were using education to advance their communities and promote peace among divided societies. Witnessing people bring about positive changes in their communities prompted Tehreem to strive towards doing the same in hers.