Teresa Wolverton
Senior Manager, International Social Impact, Sesame Workshop
United States of America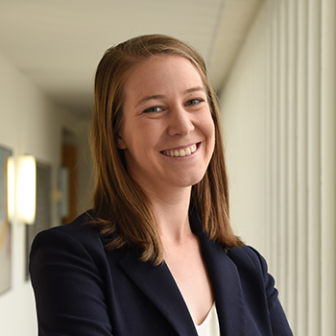 Teresa works at the intersection of media and education, leveraging innovative approaches to bring quality learning opportunities to young children wherever they are. At Sesame Workshop, the non-profit organization behind Sesame Street, Teresa manages educational initiatives to help kids around the world grow smarter, stronger, and kinder.
Teresa works closely with Sesame Workshop's education, creative, and research teams to design and deliver programs that combine mass media and direct services to reach children affected by crisis and conflict. From supporting communities in the Rohingya and Syrian response regions through play-based learning to delivering radio and television programming that fosters social-emotional learning for kids on the move in the Horn of Africa, she has been driven by the desire to build a cycle of opportunity in the communities she serves, starting with the earliest years.
Previously, Teresa worked in global media production at the Interpublic Group of Companies, where she oversaw the creative adaptation of advertising campaigns and innovative media projects for major brands including Microsoft, Coca-Cola, and Google in over 100 countries. Teresa holds a BA in International Politics & Economics from Middlebury College and an MPA in International Development from Princeton University.