Dr. Thomas Cassidy
Fellow of Education Impact

United States of America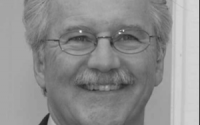 Dr. Thomas Cassidy is a Fellow of Education Impact, an international consulting group based in Paris, France, and dedicated to the appropriate uses of ICT in education, for teaching and learning as well as for planning, policy analysis and decision support.  
Formerly the Director of the International Education Group at the Harvard Graduate School of Education and the Harvard Institute for International Development, Dr. Cassidy has long worked as a consultant to such organizations as The World Economic Forum, The World Bank, UNESCO, The Asian Development Bank and The Inter-American Development Bank as well as private sector organizations such as Cisco and Microsoft.
In his 20+ years at Harvard, Dr. Cassidy served as the Chair of Harvard's annual international seminars on Policy Analysis and Planning and Improving Quality in Education Systems; taught courses on models and methods for educational planning and policy analysis; managed a portfolio of overseas development projects on education reform, strategic planning, organizational development, EMIS, and capacity building; and served as the Director of Harvard's Institutes for Higher Education in the Gulf.  He continues to teach and lead professional development institutes for international educators at both Harvard's Graduate School of Education and the Middle East Initiative in the Kennedy School of Government.  
Dr. Cassidy has a Masters and a Doctorate degree in Administration, Planning and Social Policy from the Harvard Graduate School of Education.
Dr. Cassidy serves as an advisor to the Learners' Voice initiative.