Tom Ravenscroft
Founder & CEO, Skills Builder Partnership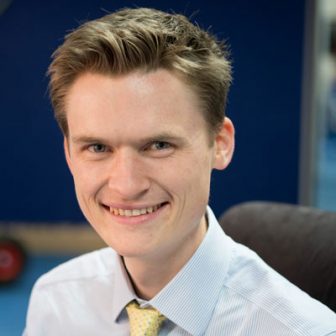 Tom founded the Skills Builder Partnership in 2009, whilst a business and enterprise teacher in Hackney in East London through the Teach First programme. His time in teaching convinced him that there was a fundamental gap in what children and young people were getting out of their education. Coming to teaching straight from studying management and economics at the University of Oxford convinced him that essential skills like teamwork, leadership and communication are perfectly teachable for all students if approached with the same rigour as academic learning.
Tom's work has been recognised with the Teach First Excellence Award, and he was also the 2009 UK Entrepreneurship Teacher of the Year. Tom has served as a non-executive director of Teach First and has also been recognised as one of the UK's leading social entrepreneurs by being elected an Ashoka Fellow in 2017.
Tom is a regular speaker at education and social entrepreneurship conferences, both in the UK and internationally. He is currently advising governments in Kenya and Uganda on implementation of the Skills Builder approach across their educational curriculums. His first book, The Missing Piece was published by John Catt Publishing in October 2017.