Tony Dzidzinyo Kwesi Dogbe
Chief Executive Officer, Sabre Education

Ghana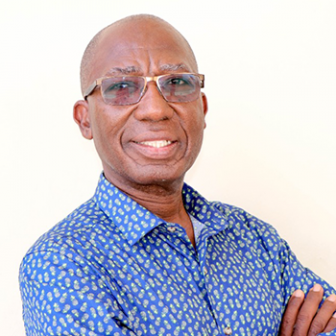 Tony is a co-founder of Participatory Development Associates and its former managing director. He is an experienced social and community development worker, trainer, researcher, manager, consultant and workshop facilitator/moderator. He has worked with government, non-government and private sector institutions in various areas of human development endeavour. 
For nearly nine years he was the Executive Director of one of the leading Ghanaian NGOs, Centre for the Development of People and thereafter served on its Board. Prior to this he worked for VSO as a programme officer responsible for social and community development as well as managing its office in Tamale and sitting on VSO's UK Board of Trustees. 
Tony has recently been spearheading a number of new initiatives including PDA's Agro- industry and Social Enterprise. He holds an MSc in Community Organisation for Rural Development (Manchester UK, 1991), and a BA (Hons) in Political Science and Sociology (University of Ghana 1982).