Urvashi Sahni
Founder and CEO, Study Hall Education Foundation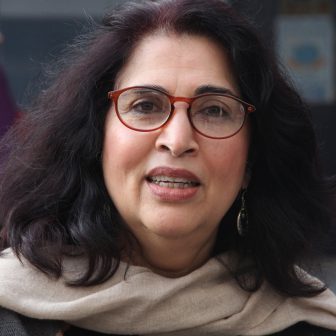 Dr Urvashi Sahni is a social entrepreneur, women's rights activist, and educationist, who has been active in the field for more than three decades. She is a leading expert in school governance, curriculum reform, and teacher training with a special focus on girls' education and gender equality. She founded Suraksha (a women's rights organisation), DiDi's (a social enterprise for sustainable livelihoods for women), and the Study Hall Educational Foundation (SHEF).
Currently, she is the founder president and CEO of SHEF. Over the last 3 decades, Dr. Sahni's work, through SHEF and its schools and outreach initiatives, has impacted more than 100,000 teachers and 5 million children, most of whom are girls from disadvantaged communities.
Additionally, Dr Sahni is an Ashoka Fellow, a non-resident fellow at the Center for Universal Education at The Brookings Institution, U.S.A., and a former member of Rajasthan's Chief Minister's Advisory Council. In 2017, she was declared the Social Entrepreneur of the Year India by the Schwab-Jubilant Bhartiya Foundation, and joined the international fellowship of Schwab social entrepreneurs. She is also a co-creator of Catalyst 2030, a global network of over 600 social entrepreneurs engaged in expediting the SDGs globally through their innovations.
Currently she has been invited by the Government of Uttar Pradesh to serve on the Steering Committee for the Implementation of the National Education Policy of India 2020. Recently, Dr Sahni was named in Asia's Most Influential: The Impact List 2020 (a list of the most impactful individuals who are defining the future of Asia) published by Tatler Magazine. Dr Sahni is also leading 'The UP Collective', a consortium of NGOs in Uttar Pradesh to galvanize their efforts in realizing the SDGs. PHD Chamber of Commerce has conferred the 6th Astitva Samman 2021 to Dr Urvashi Sahni for the commendable work done by her in the time of Covid-19 & special focus on girl's education & gender equality on February 12, 2021.