Dr. Yasar Jarrar
Partner, Bain & Company in the United Arab Emirates

Jordan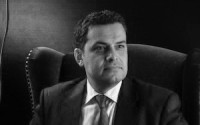 Partner, Bain & Company, www.bain.com 
Young Global Leader, World Economic Forum
Visiting Fellow, Cranfield School of Management, UK
Adjunct Professor, Hult International Business School, USA
Senior Advisor, Harvard International Negotiations Program, Harvard University, USA
Adjunct Professor, Lee Kuan Yew School of Public Policy, Singapore
Fellow, Dubai School of Government, UAE
Yasar Jarrar is a partner at Bain & Company and heads the Middle East (ME) Public Sector and Social Impact Practice. Previously, he was a Partner in PwC, led the ME Strategy Group, Global Education Group, and established the ME Public Sector Institute.
Prior to joining PwC, Yasar worked as the Executive Dean of the Dubai School of Government and as a Research Fellow at the Kennedy School of Government, Harvard University. He also served as the Strategy Advisor at The Executive Office of His Highness Sheikh Mohammed Bin Rashid Al Maktoum in Dubai for over three years and as Senior Advisor at the Prime Minister's Office (UAE Federal Government).
Prior to that, Yasar Jarrar established and led the Government Performance Directorate in the Prime Ministry of Jordan, and previously was the Head of Policy and Strategy in the Executive Council of the Dubai Government.
In 2009, Yasar was distinguished as a Young Global Leader by the World Economic Forum (WEF) and founded the WEF's Global Shapers Hub in Dubai. He is also a member of the WEF's Global Agenda Council on the Future of Government.
Prior to that, Yasar Jarrar worked in the UK as a Research Fellow in Cranfield School of Management and Bradford School of Management, and advised leading international organizations including DHL UK, Bank of Scotland, Shell, Emirates Airlines, Saudi Aramco, and Arla Foods.
Yasar has published extensively in various academic and trade journals, and his insights have been quoted in global and regional media.