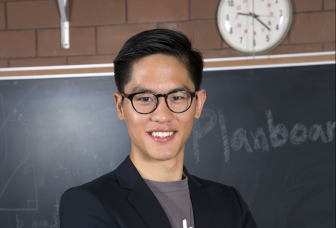 Share this episode
We're joined by William Zhou, CEO of Chalk, a versatile planning and analytics platform tailored to the K-12 curriculum and designed to help support teachers and schools stay online and on-track.
Five years ago, William was named to Forbes 30 Under 30 list in education. Back then, there were about 100,000 users using the curriculum planning platform. Fast forward to today, there are now more than 500,000 teachers have signed up to Chalk. Chalk was also part of the WISE Accelerator cohort of 2016-17.
Such tools are undoubtedly helping to keep schools and districts focused and ensuring the right standards are being taught to students, and that's especially important in times of uncertainty.
If this is the new normal, how can we schools and educators plan effectively for it? William Zhou sits down with CEO of WISE, Stavros Yiannouka, to discuss this in-depth.