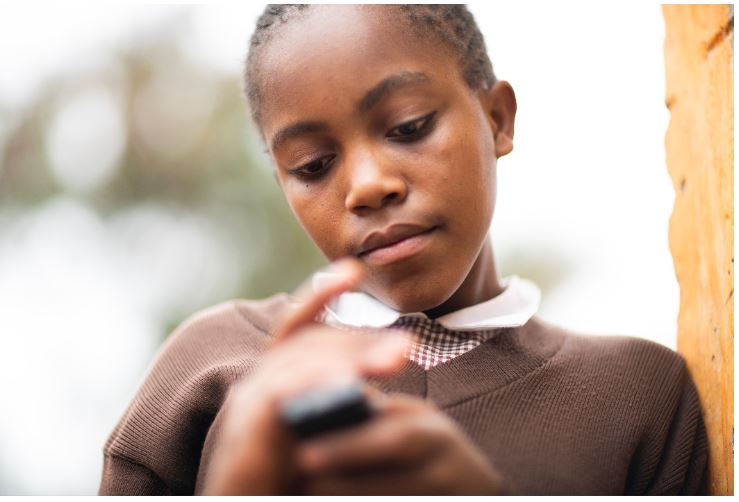 Eneza has developed a technology platform that enables learners from Grades 4 through 12, access locally relevant learning materials affordably via SMS on any phone however basic without need for internet access. With Eneza, students have the ability to supplement their classroom studies at home by taking lessons & assessments on a cell phone with individualized feedback. They can also ask individual questions to our pool of teachers and receive a response within 5 minutes. Learners access these services for an affordable daily subscription charged from mobile airtime in partnership with local mobile telecommunications companies. An active monthly subscription allows a user to access all content from Grade 4 to Grade 12 without restriction on consumption or SMS messages.
Education, Nelson Mandela famously said, is the most powerful tool we can use to change the world. Unfortunately, hundreds of millions of young people worldwide still reach adulthood without the most basic literacy and numeracy skills which seriously limits their ability to be productive and involved citizens. The UN's fourth Sustainable Development Goal calls for ensuring universal primary and secondary education by 2030. Unfortunately, at the current rate of progress, in 2030 there will be more than 800 million children and young people lacking the basic skills or qualifications for the modern workforce. And in Africa, only 1 in 3 children complete secondary school, setting back an entire continent's next generation. At Eneza, we recognise this as a classic Wicked Problem – it has multiple mitigating factors and myriad and complex reasons. No one person or organisation can solve it alone and clearly, it's going to take a long time. However, we have identified one of the key factors hampering the attainment of a decent education as lack of access to affordable learning and revision materials. Therefore, we have set out to increase access to these materials to learners at the bottom of the pyramid via the mobile phone. Ninety percent of African homes own or have access to at least a 1g or 2g mobile phone and so Eneza seeks to leverage this unassuming conduit to empower learners.
Since 2012 we have reached 10,459,221 learners in Kenya, Ghana and Cote D'Ivoire and Rwanda. Using the platform, students have exchanged 2.3 billion messages, and asked over 6.5m questions asked to teachers using our Ask a Teacher platform. Our learners score 22.7% higher than their peers based on a study conducted on a sample of students between 2014-2015, 97% of whom reported that they had seen a slight improvement in their performance after using our platform. 70%of our user base is from rural areas.
Our five-year goal is to provide access to quality education to more students in rural and marginalized communities in Ghana. We hope to achieve this by improving our student product through the introduction of adaptive learning and AI features in our product. This will increase the learning of students and provide competency-based learning for our users. We will truly help students based on their learning needs. We are hoping to scale our B2B2C model through an increased number of partnerships with impact partners who will be working with us to provide access to quality education to teachers and learners in rural and marginalized communities as well as use our platform for research studies in learning outcomes and student motivation. We see ourselves as reliable data partners within education in Sub-Saharan Africa for student learning outcomes.
February 21, 2021