Learning Ecosystems, Equity, and Underserved Communities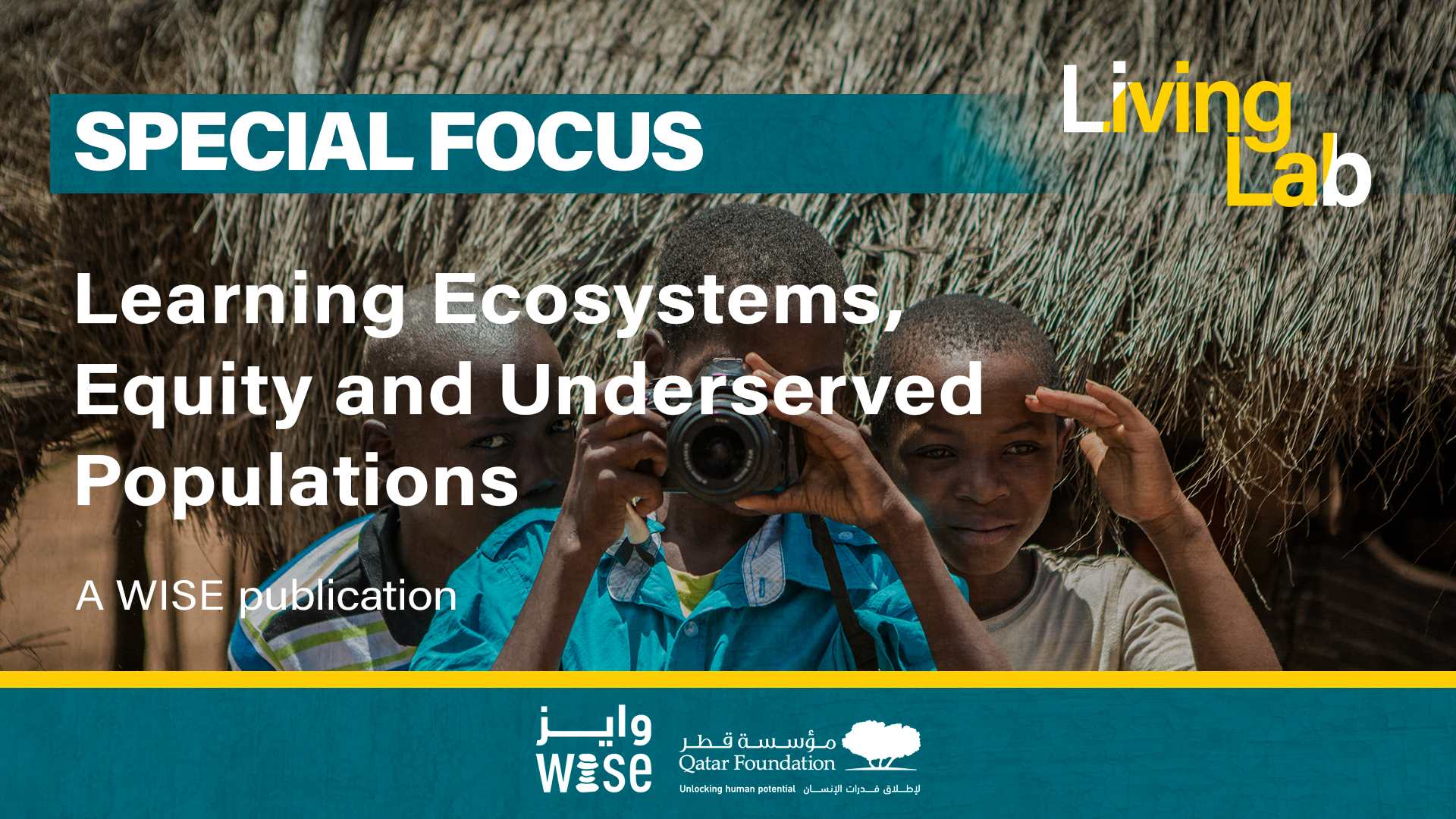 As we dive deeper into the question of Learning Ecosystems – what they are, what are their strengths, their weaknesses, the key concepts and how they can be adapted – at the WISE Learning Ecosystems Living Lab, we've started to notice similar remarks crop up about the accessibility and feasibility of implementing a learning ecosystem. Because learning ecosystems require active and purposeful collaboration from multiple sectors of the society (even from those who might not be directly involved in education), it seems this approach is often thought as "great in theory, scary in practice" as people mistakenly believe it takes a progressive and resourced community, budget, time and people to come on board.
How can we demonstrate that it is possible for communities to collectively invest more time, energy and resources towards education for the underserved, even when those elements might seem to lack in regular traditional schooling? 
For this WISE Learning Ecosystems Living Lab Special focus, we have invited four pioneers of learning ecosystems to share their thoughts and to make the case that learning ecosystems are the answer for supporting learners in underserved communities. Gregg Behr and Dr Valerie Kinloch explain how a learning ecosystem was surprisingly born in rural settings. Ana María Raad tells us the story of the recent mobilization of a Latin American ecosystem of pioneering organizations working in underprivileged areas with highly effective and proven methods that can be easily scaled in a region with limited resources. Finally, Pavel Lushka argues that the traditional approach to learning has become outdated and that the flexible, innovative answer to the future of education will be born in regions that are free of the burden of existing, formal infrastructure more often found in the global South.