Alejandra Ycaza
Leader of Institutional Development, Fundación Reimagina


Latin America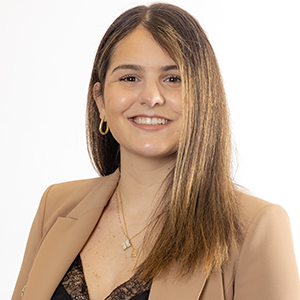 Alejandra is the leader of Institutional Development at Fundación Reimagina. An initiative that works to accelerate real systemic educational transformation in Latin America. Reimagina has developed a collaborative ecosystem "Aprendo en Casa" which is a network of over 80 organizations that support educational communities in the region with curated free digital content and resources for the development of XXI century skills in vulnerable students.  Specifically, Alejandra works in the strategic and practical development of Reimagina through different spheres (public, private and civil) with a focus on matching what different organizations offer to the actual demands in the local communities. 
She also works as a Senior Vetting Associate in GlobalGiving, an organization that supports nonprofits around the world by connecting them to donors and companies. Through GlobalGiving she has learned the importance of collaboration among different stakeholders to achieve systemic change and the need to create explicit spaces for this collaboration. 
Alejandra earned her BA in International Politics and Government from the University of Bocconi in Italy. She then did a dual master's degree in management and corporate communications from IE University in Spain. Since then, she has been working in the social impact field. She is a strategic problem solver, passionate about catalyzing transformation in Latin American educational systems through cross sector collaboration.